Things To Do In Tamarindo Costa Rica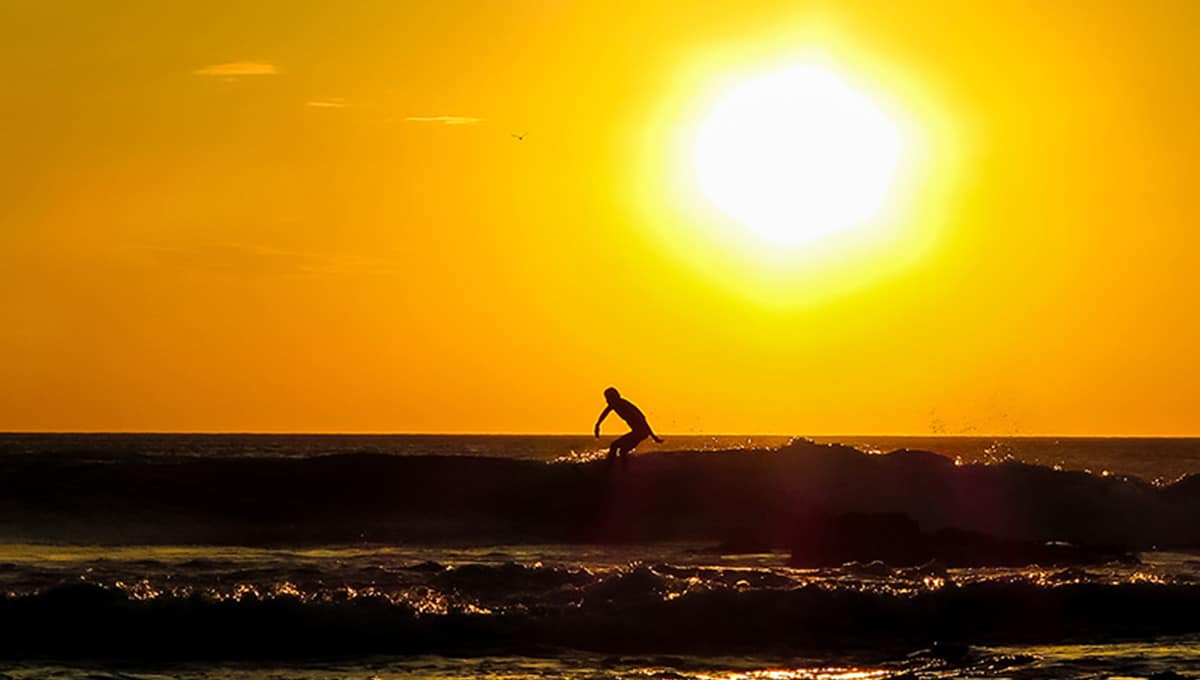 One thing that Costa Rica, and Tamarindo in particular, is not lacking is "what to do" while you're here! The area is absolutely filled with activities of all kind, meaning all ages and energy levels are taken care of. Care to relax in a hammock and stroll the beach for shells and sea-glass? Have at it. Race through the jungle canopy at almost 40mph on a zipline? Check. Horseback gallop on the beach at sunset on a white stallion? Covered.
Here's a list to get you started:
Surfing: Arguably one of Costa Rica's most amazing assets are the waves that grace our golden shores. The "The Sport of Kings" (surfing) draws so many people to this amazing counry. Our professionally trained instructors are very good at their job and have fun while doing it! They will gauge the level of each rider and match them with the correct equipment, instructor and wave. For intermediate or advanced surfers, inquire about our "go with a pro" service. From Costa Rica national champions to internationally ranked competitors, we will match our discerning clients with the right guide for their group.
Sailing: From a gorgeous morning sail/snorkel to an afternoon sunset tour to a private/luxury catamaran replete with white glove service and a full bar, we've got you covered. Let us know what you have in mind and we'll get you out on the water in style!
Snorkeling: We'll give you the inside track on where to go "locally", or hook you up with one of our catamaran providers that will take you to a private beach/reef for the day!
Canopy/Zip Line: Many options from 15 minutes away to 3 hours away from town! Each area has it's own unique features and benefits, so ask your concierge what will work for your group. These are often done as part of a multi-activity day and can be combined with other activities should you choose to head up to the volcano or nearby jungle areas.
Nature tours: Estuary tours, birdwatching, beachcombing and turtle tours are all within reach.
Hot Springs: Relaxing in a thermal spa is a great way to melt away the day. Arenal, Rincon and Miravales are all volcanos that are within reach of Tamarindo.
Cultural Tours: The Guatil pottery village is an interesting and different way to spend the day seeing the local craftsman create their famous pottery, and you'll be sure and pick up that special gift for your jealous friend who couldn't make the trip!
ATV: A 2, 3 or 4 hour ATV tour is a high energy way to spend the day. Zooming down the back roads and visiting neighboring beaches, checking out different vistas and getting "dirty" are all part of the fun! Amazing guides and good times are the norm!!!
Mountain Biking: Green, Blue and Black level single track courses will challenge all levels of riders. Finish off your ride with a dip in the ocean and a snack at the gourmet restaurant!!!
Golf: 18 holes of golf just moments away from Tamarindo await at Hacienda Pinilla's amazing oceanfront golf course. Be careful on the signature 16th hole, you might end up on the beach if you overshoot the green! Club rentals, playing lessons, driving range, etc. are all available.
Fishing: World class offshore and inshore fishing are one of Costa Rica's most famous experiences. Blue and Black Marlin up to 1000lbs are caught less than an hour offshore along with Striped Marlin, Sailfish, Wahoo, Dorado (Mahi Mahi), Roosterfish, Snapper and Spanish Mackerel. Trolling, bottom fishing and fly fishing are all options and we have the top captains on speed dial. We will get you on the best boat with the best captain and crew available.
Whitewater: Costa Rica is home to some spectacular whitewater! Close to Tamarindo during the rainy season, we have access to class II and III rivers. If you want to experience class IV and V, it's available but we would need to set up a multi-day excursion.